2020 Annual Regional Air Quality Index Statistics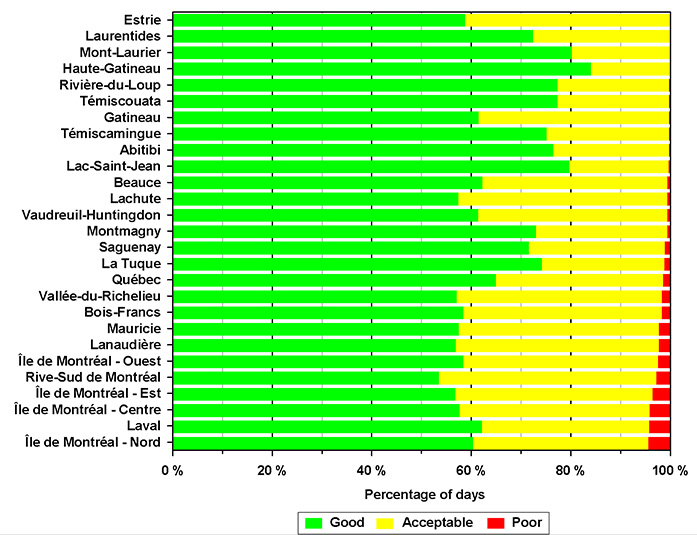 The Air Quality Index (AQI) was calculated in 2020 for 24 weather regions, the Island of Montréal being divided into four sub-regions.
The percentage of days in which the AQI was deemed "good" or "acceptable" varied from 96% in the Île de Montréal - Nord sub-region (350/366) to 100% for the Estrie, Laurentides, Mont-Laurier and Haute-Gatineau regions.
Montréal was where air quality was most often "poor*," with a proportion of 4% (16/366 days) as measured at the Île-de-Montréal sub-region. The result was an improvement over 2019, where the proportion was 7%.
In overall terms, the respective AQI "good," "acceptable" and "poor" proportions were 66%, 33% and 1%. Compared to 2019, the "good" proportion of results increased by 3%, with the gain coming from a decrease in the "acceptable" category.
*Occurs when the concentration of at least one of the contaminants used to calculate the AQI exceeds its hourly reference value at one or more of the region's measuring stations.